Swimming. Sunbathing. Cliff-jumping. Hiking. Stargazing. Island-hopping. Everything you want to do on an island is in Tingloy, Batangas.
Tingloy, so far, is the biggest revelation to me. It's just in Batangas but you have to ride a boat to get there. So for a long time, I wasn't sure if it was worth the hassle. But as it turned out, there was no hassle at all! And you couldn't find any island so close to Manila that can bring you as much adventure as this.
To accommodate all of my friends' schedules, we had to leave Manila around 11am. Not exactly the best move. If you can, leave much earlier, maybe 6 or 7am. You want to arrive on the island early in the morning to do everything and still have time to rest. If you're bringing your own food, there's a market beside the port where you can buy everything you need for an overnight stay. Allot extra time for that because you might miss the current ferry while doing your grocery. We missed ours and had to wait another hour for the next one to fill up.
Cliff-Jumping and Sunset at the Lagoon
We arrived at Nanay Rosie's place at around 3:30pm. It has a nice location, just about 5 minutes walk from the lagoon and 7 minutes from the beach. It was obvious that so late as we were, we can only enjoy one before sundown. We opted for the lagoon because we were told not to miss the high tide, which was perfect for 'cliff' jumping. The boulder was just about 8 to 10 feet high but boy did we enjoy jumping over and over!
Sorry no photo of the actual rock because, well, we were busy jumping! The lagoon was also a perfect spot to watch the sunset.
There's a bit of a sandy spot in between the rocks here and we enjoyed swimming until it was too dark for us to stay.
I'm not sure if you could ask Nanay Rosie's caretakers to cook for you, we didn't ask. We had mother Kat to organize everything and we were more than willing to cut and peel haha!
This open-air kitchen and dining area is situated in front of our small airconditioned house. Use of all the utensils is free. Nipa huts and tents are also available but I knew my friends prefer a private and airconditioned space waha! Dinner was inihaw na hotdog and tilapia, tortang itlog at itlog na maalat. SARAP!!!
Stargazing and Night Dip among Glow-in-the-dark Algae
As expected, everyone was too tired to leave the cold house after that. But a beach trip is never complete without stargazing. I begged for someone to join me to the beach to no avail. So I decided to just wing it and walk out of the house so fast with the words, "kung ayaw niyo ako na lang!" THANK GOD IT WORKED!!! I had no idea the path to the beach would be pitch-black. I had neither phone nor camera flash to light the way and if my friends didn't follow me, I would have died of fear.
It was apparently just a 7-minute walk but under the moonlight, it felt like forever. We ran to the warm water because we were told a sweet surprise was waiting for us there. There should be absolutely no light, we were told. We played with the water for a bit and voila! There it was! Thousands of bioluminescent algae lighting the sea like blue-green fireflies! It was so magical it took us a while to go back to shore.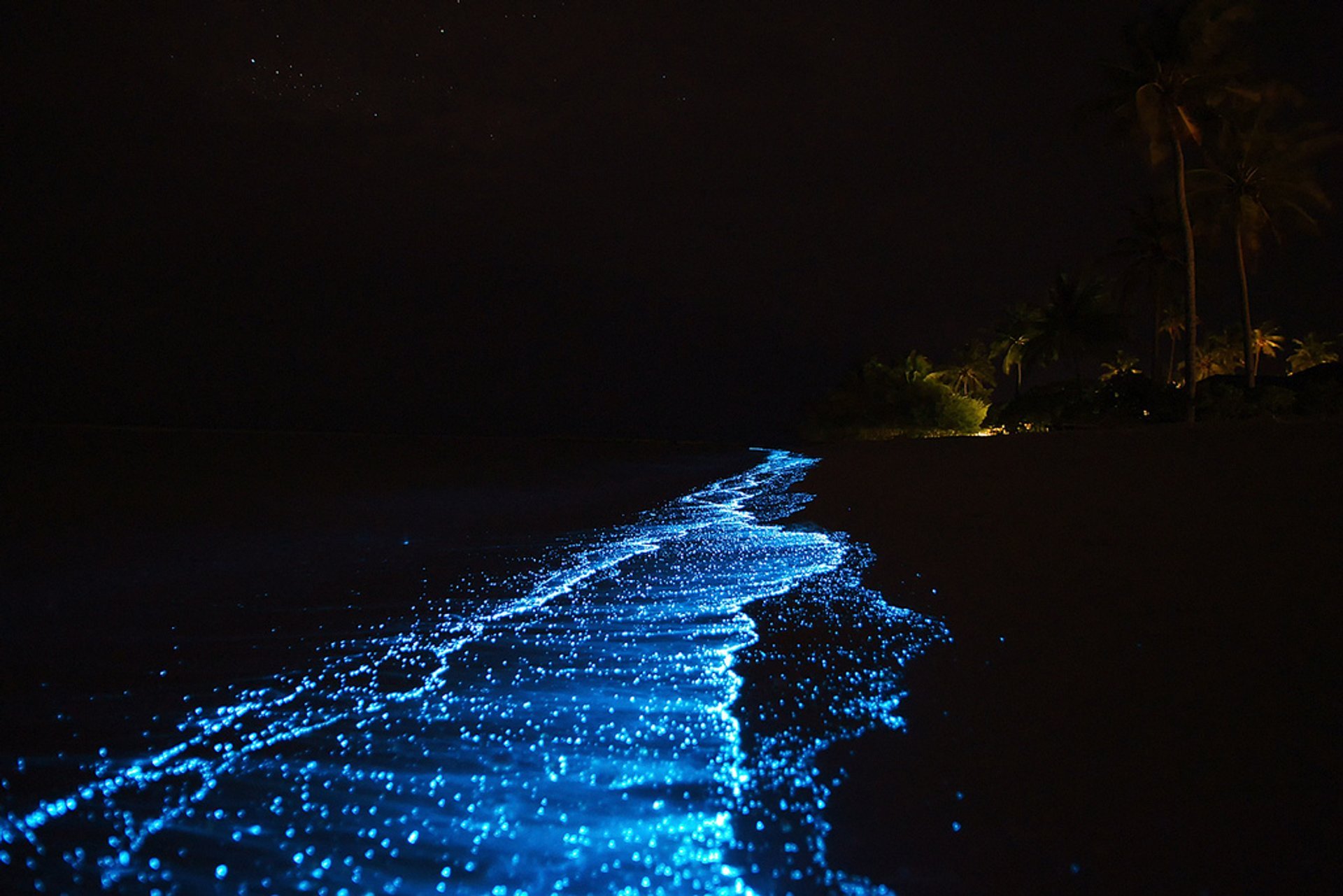 Tingloy is a curious thing; it's just about 45 minutes from the mainland but for some reason, the stars shine brighter here than other unspoiled islands far away from the metro. UGH. It was so beautiful I still feel bad that I didn't bring a camera to capture the night sky. But I guess that just made it more special. Lying on the sand away from my gadgets, I was able to really savor the moment. We had to leave after an hour though because it was so damn cold! Bring a jacket so you could stay longer!
Hike to Mt. Mag-Asawang Bato
Sleep is for the weak, so we had a good 4 hours of it before waking up again to welcome the sunrise(?) at Mt. Mag-Asawang Bato. You need a guide to go there and we reserved two guides the night before (P800 for both).
We were supposed to leave before 5:30am. I don't think we did, I didn't think we would haha! It was a slow walk and hike to the mountain but it was okay, I was in great company.
It took us a little more than an hour to reach the peak, a couple of boulders facing each other with a tiny gap in between, thus the name Mag-Asawang Bato. I was occupied with the challenge of the vertical climb to the top of the boulders so sorry again for the lack of photo!
Of course, I had to take the very top of the left rock – a narrow jagged space so my friends opted to stay a little below.
View from Mt. Mag-Asawang Bato: town proper on the other side of the island
The mountain itself isn't that high (about 290 meters above sea level), but being on top of a huge rock does give the sensation of being higher. The view from here is heavenly – the strong winds adding to the feeling of being one with the clouds. We took our time here but we knew we had to go down soon if we still want to swim. But not before checking out the view from the other rock!
Beach time!
Normally, I like spending hours at the beach with my tanner and soaking up every bit of sun I could get. This time though, there just wasn't enough time. Still, we were able to spend an hour in Masasa's pristine waters. I liked how fine the sand was, gently sloping down so there aren't any surprises as you go further into the sea. We soaked for just about an hour before saying goodbye HUHU it was checkout time.
Island-hopping
We didn't have enough time to explore nearby islands, but we were told there are a few good ones worth visiting such as Sepoc Point and Sombrero Island. Standard rate for boat rental is P1500.
The Total Package? Kind of a strange description for an island. But I couldn't find a better set of words than this. My favorite part was that wherever you go, day or night, there was always a sweet dog following you or leading the way, as if making sure you get there safe.
So many things to do so close to the metro and you need very little budget, just P2000 per person or maybe even less! It was such an amazing weekend we had to dance the night away!
How to go:
Private car: Drive to Anilao OR Talaga Port then take the passenger boat to Tingloy.
Commute: Ride a bus to Batangas City, alight at the Grand Terminal. Take a jeep to Anilao OR Talaga Port. Take the passenger boat to Tingloy.
Budget: P2,000/person